How to convert website traffic to leads, successfully?
These 3 steps are your path to success.
As a marketer, this is one of the most common questions I have come across. Companies spend thousands of dollars on various marketing efforts, targeting different platforms, be it Social Media Marketing, Search Engine Optimisation, Content Marketing, Public Relations or Email Marketing Campaigns. Irrespective of the channel one chooses, the intention behind the effort is the same – to drive traffic from these marketing channels to a website where you can sell your product or service to that potential customer.
One might say that the difficult part is to identify your potential customer based on demographics or psychological profiling and then, driving them to a website. WRONG! That is the easiest thing to do! The difficult part is to convert this visitor into a customer on your website.
''I have 2000 visitors a month to my website but they are not buying. What am I doing wrong?''.
If you can relate to this question, here is some big news. You are not alone. This is a common problem and with some basic measures, you can convert this potential visitor into a hot lead. Did I say basic measures? YES. Let me explain.
Who is visiting your website?
In order to convert a visitor into a potential customer; you need to understand your visitor. That is Step 1. With tools like Google analytics, that provide detailed insights, it is easy to understand some basic information.
Gender analysis – Are your visitors male or female?
Age – What is their age bracket (25-35, and so on)
Region – Which region do they come from?
Source – Which marketing channel did they use to come to your website?
Interests – What are their interests (if you are a sports store and your visitors have expressed interest in badminton, you are getting the right traffic)
Time Spent & Bounce Rate – How long did they stay on your website and when and from where did they exit your page.
And so much more….
But this blog is not about understanding and using Google analytics effectively to reach your customer, which, I will cover separately. However, the idea behind understanding your visitor is to see if you are getting the right kind of traffic from the marketing efforts you put in place.
Know a little more about your visitor
The next thing to do is to capture this visitor's contact information so that you can keep communicating with him. Let me give you an example.
You do not marry a girl the first time you meet her. You ask her out, go on few dates, buy her things, get to know her better and finally pop that question. In case you had asked her to marry you the first time you met her, she would have said NO. Your visitor is that girl. You need to build trust, establish yourself as someone who knows what you are talking about, make her like you, trust and then gradually ask her to buy your product/ service. She will.
So how do you convert your visitor to a potential lead?
1. Landing Pages
In order to build that relationship, you need to know your visitor's contact details. Name, email address and/or phone number, using which, you can now talk to them. But hey, isn't it annoying to have a pop up on a page and why would any visitor give you his contact information? DUH :-p.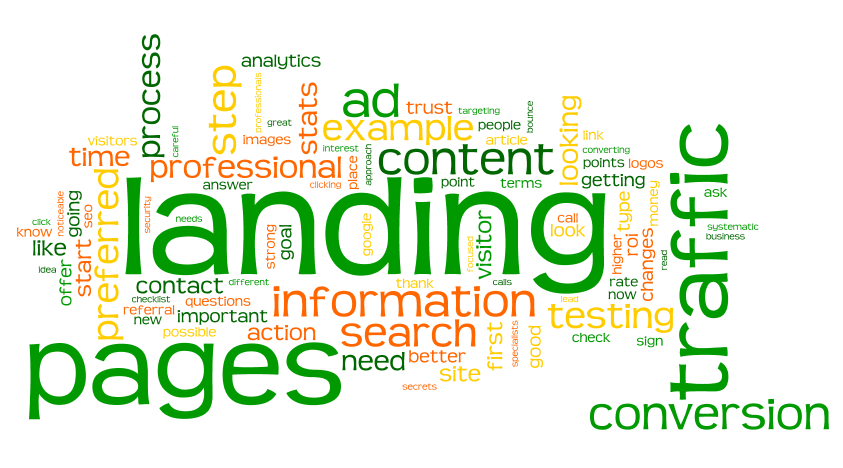 This is where the offering comes in place. Provide value in exchange for their contact information. Imagine that you area real estate agent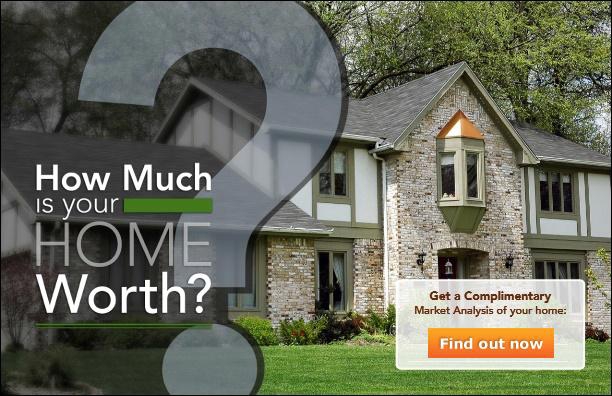 You can provide a free report on what a visitor's house is worth in exchange for his email address. Even better is to say, which agent will prepare the report for you. That is personalization and establishes an element of trust.
Another brilliant example is from I Want movie tickets! Their landing page offers two tickets when you give your email address.
Notice the catch? It is not completely free. You have to buy one of their offers in order to get the tickets. What they have done is
1 Capture your email and
2. Make you purchase something in that process. Brilliant!
Once you have your visitors email address, you start your relationship by communicating to them. You can now send information about the industry you are in, product offering, last minute sale and so on. The beauty about landing pages is that it has been tried and tested and has always worked. A brilliant proposition/offering, along with a visually appealing landing page should do the trick.
Benefits of landing pages
Easy to create – With options like Unbounce and Instapage, it is easy to create a landing page without having to worry about design. Their inbuilt templates will make the job easy for you. Less time to worry about design and layout!
Instant lead collector – Imagine creating an offering and putting it up on the template you have created and then going about focusing on other things?! A lot depends on what you have to offer to your visitor to coax him to give his email, yes, you need to focus on the offering.
Look professional In order to gain trust from your visitor, it is important to play the part. No one will put their hard earned money on a website that doesn't look good. A good landing page will make you look professional.
More Reach You can run a referral campaign on your landing page and collect the email address of your visitor and their connections. Dropbox has done it beautifully and the same can be adapted for your business tool.
2. Testimonials
Visitors will shell out money when you are credible. In a digital world, everyone has a website. It is hard to tell who will provide better service. It is even tougher to know whom to rely on when it comes to a purchase.
If your customers have great things to say about you, your credibility increases. Ask for testimonials and put it up on your website. Don't be shy. It is sometimes good to blow one's trumpet. Use customer's photographs, testimonials, case studies and logos of companies you have helped/worked with. All of these will establish that you are a market player who has been there and done that in that specific niche.
3. Site Performance
None of the above will work if your website does not perform. When I talk of performance, it refers to the speed of the website. If you expect a visitor to wait for three seconds for your page you load, you have lost him. GONE.
No one has the patience to see what that you have to offer if your initial interaction is slow. Work on the speed of your website, optimise images and use tools like gtmetrix.com to understand and improve and your site's performance.
These are few ways to help you convert visitors from your website to a potential lead. Have you tried anything else? I would be happy to hear.